For reduced particulate contamination in high class clean rooms a special very low lint mop is available. Having an edgeless tubular cord, the yarn is made of continuous micro polyester and offers low lint features and strong chemical resistance for sterile and critical cleaning environments. Washable for reuse.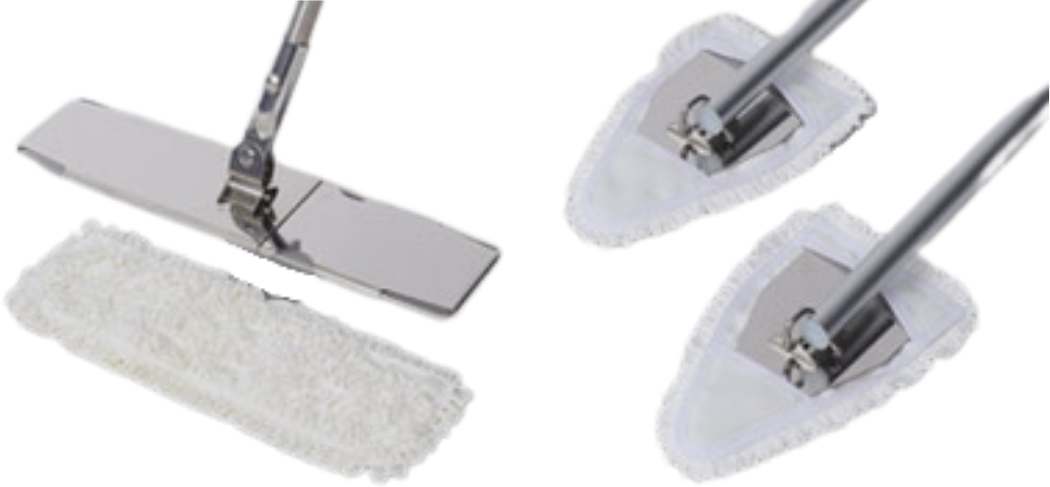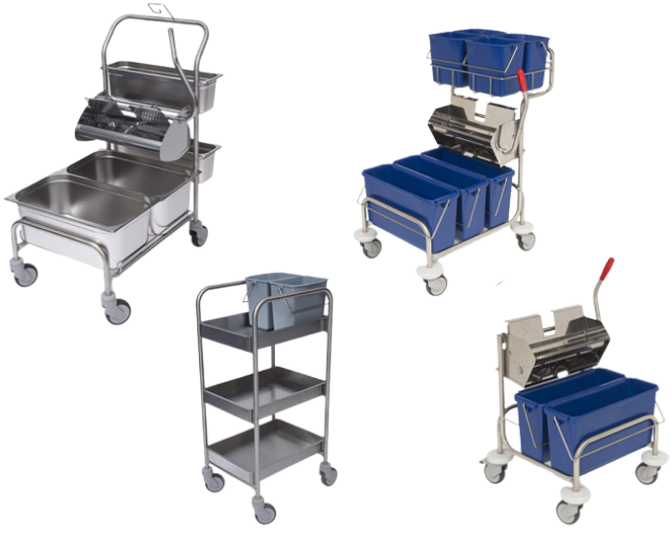 Crisp Clean trolley ranges are designed for high hygiene applications. The Hytech range with its stainless steel wringer and trolley frames being particularly suited to clean room applications as it requires no additional holes to add accessories to the trolley frame. Alternatively fully welded trolley frames are available.
Autoclavable castors and stainless steel bucket handles mean the whole trolley can be sterilized in an autoclave. The stainless steel wringers and mop frames can be easily sterilized making them ideally suited to clean room applications.